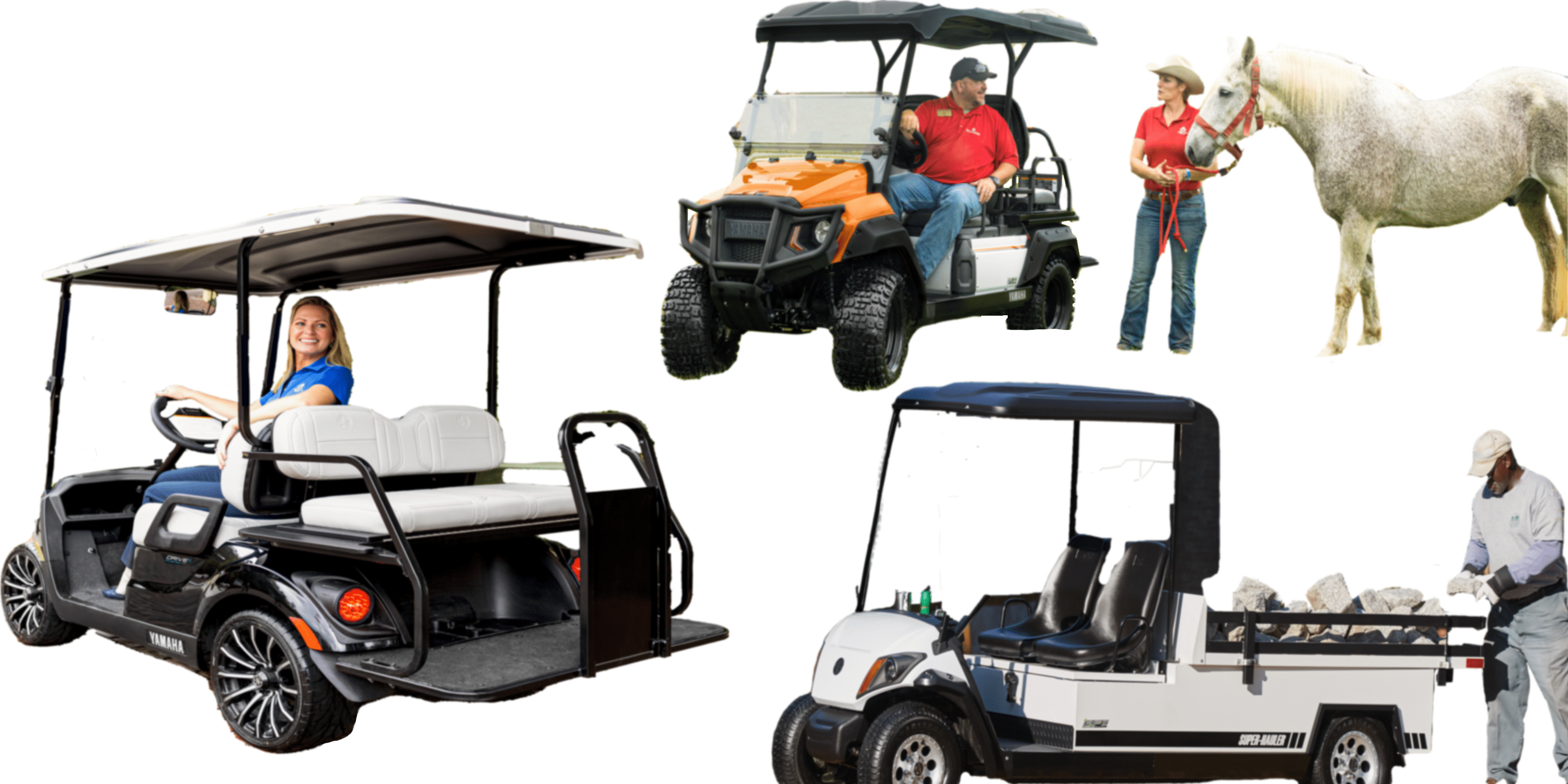 Why Golf Carts are a Necessity for Everyday Life
Golf carts have become more than just a mode of transportation on the fairway. In recent years, they've become an integral part of everyday life and are now a necessary tool in many different industries. Here, we're going to explore why golf carts are so important, and how they can be used to improve efficiency in your daily work.

Efficiency Benefits
Golf carts provide a number of efficiency benefits that make them invaluable in certain industries. For example, if you work at an airport or other large facility, you may find yourself having to constantly walk back-and-forth between points of interest. This can be incredibly time-consuming and inefficient. With the help of a golf cart, however, you can cover much larger distances quickly and with ease. This means more time for getting actual work done instead of running around aimlessly!
Cost Savings
Golf carts also offer cost savings benefits that can have a major impact on your bottom line. For instance, they're much cheaper than traditional cars when it comes to fuel costs, as well as maintenance costs over the long term. Additionally, if you own or manage a business with multiple locations spread out across town or even across the country, investing in golf carts could be much cheaper than buying multiple vehicles for each location!
Safety Features
In addition to their cost savings benefits and efficiency advantages, golf carts also come with several safety features that make them ideal for everyday use. They come equipped with seat belts as well as headlights and taillights that ensure visibility during night trips or bad weather conditions. Plus, most golf carts also feature rollover protection systems that help keep riders safe from potential accidents or mishaps while driving over uneven terrain.
Conclusion:
Golf carts are no longer just for playing golf – they have become an essential tool for businesses and families all over the world looking for ways to save money and increase efficiency while keeping employees safe. Whether it's hauling materials across large facilities or shuttling people between locations quickly and easily; there is no doubt that golf cars are here to stay! Be sure to take advantage of this technology by investing in golf carts to improve your daily lives and routines.